Former Ron Paul campaign chairman Jesse Benton has been sentenced to two years probation and six months home confinement for his participation in a 2012 bribery case, according to the Courier-Journal. He will also be required to pay a $10,000 fine.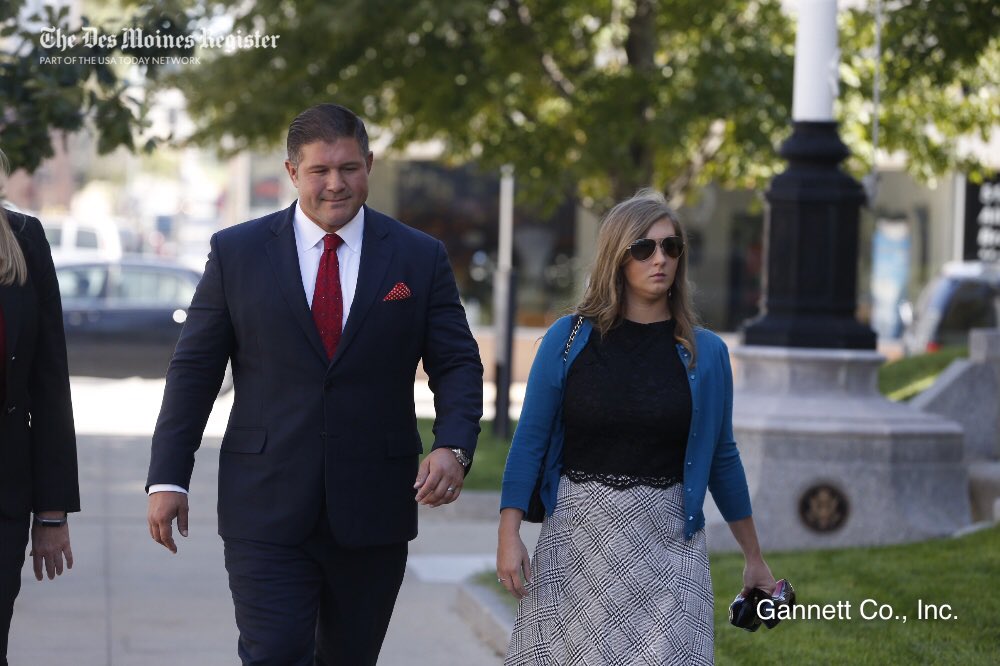 The charges stem from an investigation into a secret $73,000 payment from Ron Paul's 2012 presidential campaign that was funneled through a third-party video production company and ended up in the account of a limited liability company owned by former Iowa senator Ken Sorenson.
The payment was allegedly sent by the Paul campaign in exchange for Sorenson's endorsement on the eve of the 2012 Iowa caucus.
Prosecutors originally sought 27 months imprisonment for Benton.
Former campaign manager John Tate will be sentenced later today.
This recent development adds a new level of perspective to what Benton may have meant when he said that Donald Trump will use "clever financing tricks" to pay for the border wall.
UPDATE 1:25 PST: Tate has received the same sentence as Benton: 2 years probation, 6 months home confinement, and a $10,000 fine, per Grant Rodgers of the Des Moines Register.