We are a little over one month away from the first Republican Primary debate, and one of the major storylines developing is which candidates will find themselves on the wrong side of the "debate bubble". The top 10 candidates in an average of five polls will make it into the August 6th Fox News GOP Primary Debate, and right now there are some prominent figures whom it appears will not be on the stage. According to the Real Clear Politics polling average, Rick Perry is the candidate polling in 10th, while Chris Christie and Rick Santorum are on either side of him at 9th and 11th, with Ted Cruz and Carly Fiorina being the next two at 8th and 12th. In order of most likely to appear to least, here is the current debate bubble picture:

Ted Cruz
RCP Polling Average: 8th Place, 4.8%
Polls Outside of Top 10: Zero
Chance of being left out: 5%
Analysis: Cruz has been harmed by the rise of Donald Trump, Ben Carson and a slew of other candidates and seen his polling position deteriorate as a result. That being said, barring a sudden surge by Rick Perry and/or Chris Christie, a debate stage without Cruz is nearly unimaginable. Right now I would say the seven candidates ahead of Cruz in the polling average are locks to make the debate, and Cruz himself is a near lock as well.

Chris Christie
RCP Polling Average: 9th Place, 3.8%
Polls Outside of Top 10: One of last five
Chance of being left out: 35%
Analysis: Christie is a wounded candidate who has suffered mightily from the rise of Marco Rubio and Jeb Bush. He still holds some sway in New England, but Christie is a Rick Santorum surge away from having his spot on stage challenged. If there is a major religious liberty controversy in the weeks leading up to the debate, Christie could find himself on the outside looking in as evangelicals boost the numbers of Perry and Santorum.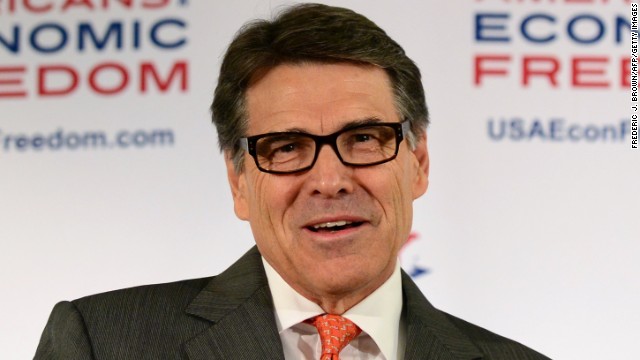 Rick Perry
RCP Polling Average: 10th Place, 3.4%
Polls Outside of Top 10: Two of last five
Chance of being left out: 30%
Analysis: Mistakes made during Perry's last campaign have lead to a credibility gap nationwide, and it has endangered the chances of a governor with a very strong record on jobs and economic growth. This being said, though he is currently the "bubble man" who is in 10th place, I believe Perry has a better chance of staying on stage than Chris Christie does, as his campaign dynamics are far better suited for a Republican Primary. Perry has the advantage of being in the largest state that is overwhelmingly Republican, being a governor and having a deceptively effective stump speech. There is a chance Perry is left off stage, but I do not think it is a major one.

Rick Santorum
RCP Polling Average: 11th Place, 2.6%
Polls Outside of Top 10: One of last five
Chance of being left out: 60%
Analysis: Santorum is both the most qualified and highest polling candidate who figures to be left out in this arrangement. Though the Pennsylvania senator has been outside of the top ten in only one of the last five polls in the RCP average, he was tied or in sole possession of 10th place in the other four. Now, there is a path forward for Santorum to sneak into the debates, and it involves capitalizing off of his strong response to the Supreme Court ruling on marriage, which should galvanize social conservatives to look again at his campaign. If Perry is asleep at the wheel or Christie slips in the final weeks before the first debate, Santorum could find himself as the 10th man on stage.

Carly Fiorina
RCP Polling Average: 12th Place, 2.0%
Polls Outside of Top 10: Four of last five
Chance of being left out: 75%
Analysis: Fiorina has gained a little bit of notoriety in this race as being both the only woman and the most persistent Hillary Clinton attack dog. Her problem is that she hasn't been able to distinguish herself in any other way, and in such a diverse field it has lead to a lack of traction in the polls. The RNC wants her on stage, but the polling requirements in these debates makes that quite unlikely. Barring a major push in the next month, I see Fiorina being relegated to the minor candidate debates and forums that will be before the Fox News and CNN debates.

John Kasich
RCP Polling Average: 13th Place, 1.8%
Polls Outside of Top 10: Five of last five
Chance of being left out: 85%
Analysis: Kasich's puzzling decision to not announce a campaign until July 21st coupled with his relatively light national profile has put him in a precarious position polling wise. Only in one of the last five polls does he come close to 10th place, and that was the poll taken least recently. Perhaps he can capitalize on a campaign launch boost to get to 10th place and into the debates, but I see that as very unlikely.

Bobby Jindal
RCP Polling Average: T-14th Place, 1.2%
Polls Outside of Top 10: Five of last five
Chance of being left out: 90%
Analysis: Jindal's campaign launch generated the weakest buzz of any of the 2016 candidates other than George Pataki, and he just seems to be off the radar of most people in the 2016 race. His penchant for making provocative statements may create a miracle surge to get him on stage, but at this point Jindal is relying on a hail marry pass.

Lindsey Graham
RCP Polling Average: T-14th Place, 1.2%
Polls Outside of Top 10: Five of last five
Chance of being left out: 95%
Analysis: Graham's primary purpose in this race appears to be as a counterweight to the foreign policy of Rand Paul, but with him polling at 1% in 4 of the last 5 polls there appears to be very little hope for him to be on the same stage as the Senator. Unlike Governor Jindal, Graham has a very reserved approach that is unlikely to generate many waves. His chances of being in the debates are very, very slim.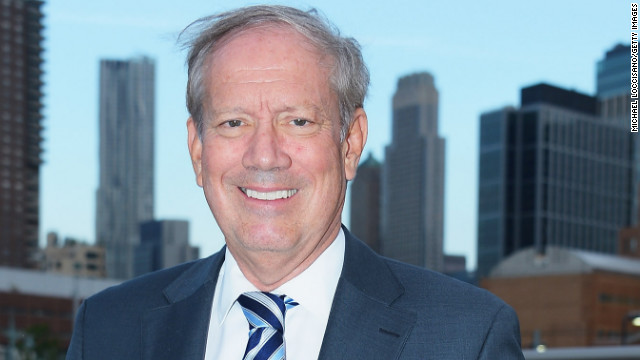 Off the bubble: Governor George Pataki
RCP Polling Average: Not listed
Polls Outside of top 10: Five of last five
Chance of being left out: 99.9%
Analysis: Pataki's quixotic bid has made no noise at all during the presidential campaign, and one wonders how long he will stay in the race. When you aren't even being listed in national polls, there is very little chance you will be included even in the minor candidate debates that Jindal, Graham and Fiorina are more or less guaranteed to make. I suspect Pataki's bid will end soon after the debates begin.